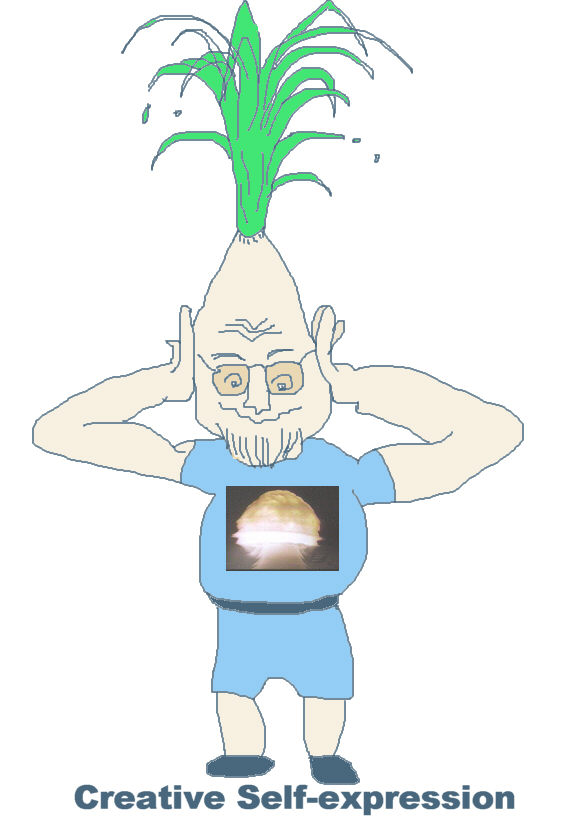 TREES IN OUR YARD Oct. 15, 2001
Just stepped out on the deck and clicked the button.
Wow, if you've put off buying a digital camera, you ought to forget your scruples and go get one today. I'm here to tell you, these things are fun! Walmart has some basic, bottom-of-the-line models, and they're for sale cheap on eBay. Instant like the old Polaroid cameras, no film to develop, NO COST after you've paid for the camera, and all the pictures you care to take.

We bought a Polaroid Photomax 640 at Walmart a couple years ago, so we could make quick pictures to put up with our eBay lots. In a few weeks, I got into the habit of taking it with me (in its ready-made pouch, attached to my belt) whenever we went anywhere. Problems? Well, yes, a few. Our computer didn't have a spare port for the cable that came with the camera, so we had to get a Flashpath gadget to dump the pictures with. Then, the camera's LCD window went out one day. The Polaroid support guy said, well, yeah, sometimes they did that. So we were grumpy about that, because by now we were addicted to this little gizmo. I quickly bought another one on eBay for less than we'd paid for the first one.

It would have been nice to get a Mavica, but without any disposable income, we've learned to settle for less. I'm just happy we got a digital camera, period. And so here are the pictures we're taken on our latest excursions!
With thousands of images to choose from, I could spend hours selecting pictures to post here. Instead, the selection will be more or less random, with new choices being added and old ones removed all the time.
ASHARKASHARK!
Rubber stamp by Corey, July 2002